Kumari* doesn't want to get married. She's only 16.
Yet, in the rural village in India where she lives, this is a reality she worries about daily.
Most of the older girls in her village have already gotten married, and many of the younger ones have too.
Some marry by choice, thinking life might be easier with a husband. Others are forced by their parents, who need the bride price to provide for the rest of their family.
Sadly, many of these young girls will soon find themselves widowed, abandoned or divorced.
And with no education or skillset, they'll be unable to provide for their children. Worse yet, they'll be vulnerable to abuse, slavery, exploitation and traffickers.
You are helping Kumari achieve her dreams.
Someday, Kumari would like to be a wife and mother. But not now.
For now, she wants to go to school — so she can be a nurse. Sadly, going to school is dangerous too!
"In my village, they discourage girls from going to school," said Kumari. "Many families can't afford the fees, plus my school is 11 miles away."
Traveling that far is dangerous. Every day, as Kumari rides her bicycle 11 miles to school and 11 miles home, she is at risk of being kidnapped or assaulted.
A hopeful future for Kumari thanks to your support!
Today, Kumari experiences love and safety, and her family receives financial support, which helps with her school expenses. She is also learning vocational skills and how to protect herself from those who would abuse or exploit her.
Your partnership makes all the difference
We dream of a world where all girls are safe, free and equipped for promising futures. And with each story like Kumari's, that dream becomes more and more of a reality.
Thank you for all you do to bring HOPE and HELP to vulnerable girls and women in the hardest places.
*She Is Safe uses representative names and photos to protect the dignity and security of those we serve.
Message from Our Founder
It's tough for everyone right now.
Our struggling economy and high inflation.
That's why I'm especially thankful for your faithful partnership. As Scripture reminds us, how blessed are those who give when they have little to spare! (Luke 21:1-4).
Yet, as tough as things are for us, you can only imagine how bad things must be in impoverished communities around the world . . .
Widows and single moms willing to do anything to feed their children. Parents tempted by the price a daughter might bring. Traffickers emboldened by so much desperation.
More people than ever need help! And She Is Safe is uniquely positioned to help them. Yet we can only do this through your continued support.
Please read about how God is calling us to expand our programs (on the following page), and then pray about how He might be calling you to give.
For forgotten girls,

Michele M. Rickett
Founder & CEO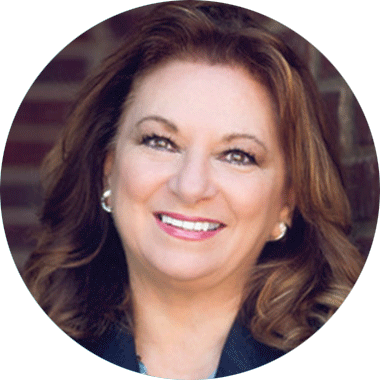 God is calling us to expand our work in the Middle East and Nepal!
PROJECT: Equipping women and girls for new life in the Middle East
The Middle East is one of the world's most challenging places for women and girls to thrive.
Among unreached, outcast and refugee communities, women and girls lack basic human rights and face abuse.
Many are vulnerable to forced, temporary and child marriage; child sex trafficking and forced child labor due to a lack of education or vocational skills and extreme poverty.
Our three-year program expansion in the Middle East includes:
Continung our work serving outcast and refugee people groups
Launching a new She Is Safe Group program
Expanding work into several new high-risk areas over the next three years
PROJECT: Equipping girls in Nepal to be safe from traffickers
Two years ago, Smriti's husband died, leaving her to raise her two children alone. With no income or skills, she and her daughters were at risk of slavery or being trafficked — until she found support through She Is Safe.
Nepal is in the busiest human trafficking corridor in the world.
Human trafficking is rampant among impoverished rural communities, and over the past few years, it has increased in communities across all 77 high-risk districts.
Girls are routinely sold, especially along the country's shared, open border with India. The culture's view of women and girls as expendable makes them especially vulnerable to slavery and violence.
Our three-year program expansion in Nepal includes:
Equipping 150+ additional women and girls in our existing programs
Launching a new She Is Safe Group at the Nepal-India border
Launching prevention programs in five more villages
Expand prevention work in three additional villages
Launching rescue intervention work in brothel communities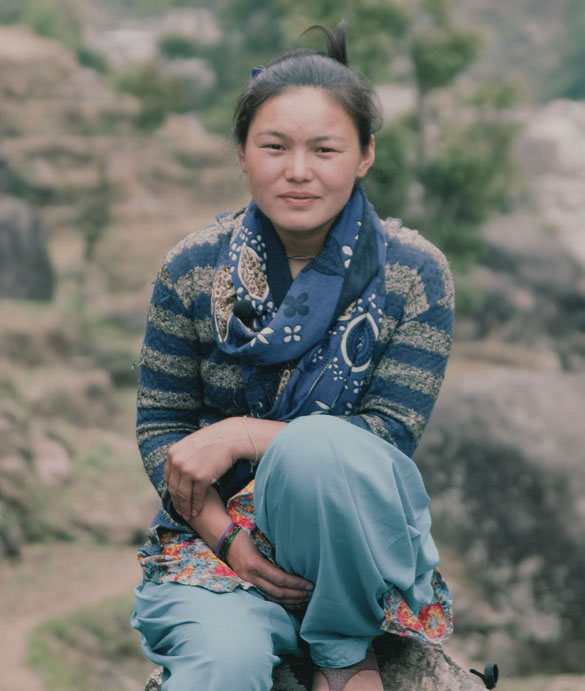 Two years ago, Smriti's husband died, leaving her to raise her two children alone. With no income or skill set, she and her daughters were at risk of slavery or being trafficked — until she found support through She Is Safe.
Will you join us to expand our reach to help more girls like Laila and Smriti? You can help today!
Help end abuse and human trafficking
Sold by her parents. Tricked by the promise of high earnings. Trafficked against her will. Following in her mother's footsteps.
Wide and dark is the path that leads toward sex slavery and abuse, and many vulnerable young girls find themselves on it.
Yet, together we can stop it.
Right now, there are so many girls and women around the world who are at risk of sexual abuse and exploitation. But there is hope!
Your generous giving makes it possible for them to discover a new path as you help . . .
HER JOURNEY
TO FREEDOM
can start today
She Is Safe works across Africa, the Middle East and Asia in communities that sell their daughters into sexual slavery. Your partnership with She Is Safe holistically transforms these lives — for about $1 a day.
Since 2002, She Is Safe has worked to address the root causes of modern slavery and employ best practices with local partners, providing:
Prevention — equipping women and girls who are at extreme risk of slavery to be free and self- sustaining. Women and girls gain awareness of how traffickers lure and entrap victims. They gain literacy and business skills, generate income and learn God's view of their worth.
Rescue — working with local teams in places where girls are likely to be trafficked: slums, red light districts, source villages, conflict zones and refugee camps. We befriend girls and help them go from being used as a commodity to becoming victors on a new path.
Restoration — bringing girls to a restoration home sponsored by She Is Safe where they experience love and physical healing, spiritual nurture, counseling and job training to build new lives.
Each month, as little as $35 provides these services along with a shift toward God's view of each of these image-bearers.
PLEASE GIVE A GIFT TODAY to help vulnerable girls around the world