In 2014, one church north of Atlanta, GA was introduced to She Is Safe's work in a region in Nepal where every girl over the age of 12 was trafficked into the brothels of India due to their families' poverty. They said, "No more."
By providing goats and training at-risk girls to care for and breed them, girls were able to remain safe with their families.
The church came alongside She Is Safe and started raising funds, realizing they could do more collectively. At Christmas, they invited their congregation to give the way Christ gave when He came into the world, relationally and sacrificially. Over the years, this church of about 200 members contributed to an 85 percent reduction in the trafficking of girls in this region of Nepal.
Now, that church is able to see their tangible impact in that country, receiving photos of teenage girls who would have otherwise been enslaved and hearing stories of life transformation. Generations of girls are now safe and free, and this village once known for its girls is now known for its goats!
Our vision is to see every girl safe, free and equipped to become the woman that God has created her to be.
Our Church Partnerships in their own words.
""Fellowship has had a long standing partnership with She is Safe, which has allowed for many in our faith family to connect with the global Church and her work in the darkest of places. SIS is a beacon of hope and light, a tangible example of what it means to be gospel people living on mission with Jesus."

FELLOWSHIP BIBLE CHURCH, ROSWELL, GA
""Our partnership with She Is Safe is grounded in our trust for their work and their tangible track record. We have seen firsthand the stories of girls who have been restored and set free through their ministry. We believe in their leadership and philosophy of taking the long view to see lives and communities transformed. In the darkest places, SIS sets people spiritually free, emotionally free, and financially free. It is an honor to partner with such an effective organization. Stories will be told in eternity of their sacrifice, commitment, and love for people."

STONECREEK CHURCH, MILTON, GA
""I have seen first hand the on the ground work that She is Safe is doing around the globe in some of the most difficult places you can imagine. I can say without reservation that it is some of the most Jesus centered, long term focused, local empowered Kingdom work I have ever seen. Partnering with She is Safe puts our church on the front lines of fighting darkness, rescuing women and restoring communities in Jesus name."

ELEVATE CITY CHURCH, MILTON, GA
""Our church's partnership with SIS has given us many opportunities to come together as one body and corporately care for the world's most vulnerable, while deepening our own church culture of prayer and generosity. SIS has opened the eyes and hearts of many within our congregation to God's incredible movement across the world."

ROSWELL COMMUNITY CHURCH, ROSWELL, GA
We are passionate about connecting and partnering with churches that align with God's heart to free and equip girls and women across the globe. Below is a quick outline of ways we can provide value through a partnership with your church.
Podcast: From Bondage to Freedom
Michele Rickett is a survivor and thriver who leads She Is Safe. She is a consummate storyteller, leading listeners into the realities, redemptions and remarkable new lives of thrivers. Check out this podcast to learn from the true stories of crimes against women and girls, gaining insights for our own lives as we walk alongside courageous ones who have transcended through Christ.
A Book Study
Our Founder and CEO, Michele Rickett, has written an award-winning book of stories from girls in the least-reached places where they are most vulnerable to slavery, abuse and exploitation. Forgotten Girls includes discussion questions that help open readers' eyes to the plight of women and girls. We provide books for leaders in the church who want to facilitate discussion groups.
Ignite Your Church
As your church engages with what God is doing to bring new life to abused and enslaved girls, She Is Safe staff members can bring learning opportunities and share current stories to highlight the impact your church has in the lives of vulnerable girls.
Advocacy Groups
One of the most effective ways individuals in your body can participate in this work is by creating an Advocacy Group. We will equip your group to meet, pray regularly and host events. The more people are engaged in this work, the more lives will be rescued and transformed!
Regular Meetings with Leadership
Through quarterly virtual meetings or in-person connection points, we want to keep you up-to-date on the work, share the latest stories of life change, and support you as you support people who are engaging in this work.
Have other ideas of how we can partner?
Your local church is unique, and will likely have specific ways that we can serve the church body. We'd love to hear your thoughts.
Will your church be ONE that collaborates with She Is Safe to rescue girls in the hardest places?
By partnering with She Is Safe through learning, praying, advocating and giving, you can prevent, rescue and restore girls from suffering sexual slavery in communities notorious for human trafficking.
GET IN TOUCH
GIVE TODAY!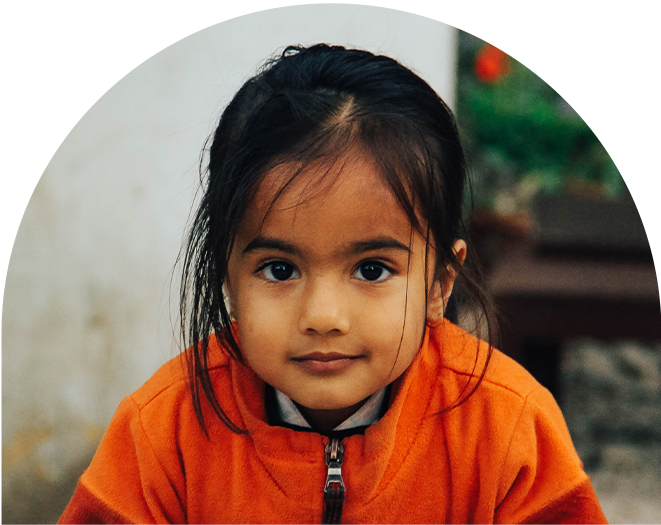 Would your church commit to rescue and restore girls in ONE region for at least three years?
Lead your church in intentional, lifesaving collective impact. These sacrifices will open hearts to connect with what God is doing in a specific region.
We also invite the people of your church to each RescueOne through a She Is Safe sponsorship.
When people RescueOne, they sustain the work to protect her from being sold, or restore her from sexual slavery and help her gain a whole new life in Christ – day by day. For $35 a month, RescueOne partners can help a girl learn how to build a life that includes safety, Christ-centered caregivers, trauma healing, food, medical care, skill development, education and discipleship.